DIAGNOSTICS, COUNSELLING, TREATMENT, AND DEVELOPMENT UNDER ONE ROOF.
Medicine & Therapy
Medizin & Therapie
MZEB
Our MZEB is designed for adults with disabilities who need this out-patient care because of the type, severity, or complexity of their disability. Based on our experience, we consider it important to ensure the medical care of our adult clients as well. Our MZEB focuses on the orthopaedic-specialist care of persons with physical disabilities in particular. An interdisciplinary team from medicine, therapy, nursing, and psychology allows for comprehensive, holistic diagnosis and treatment.
If you want to learn more about the MZEB, feel free to visit the MZEB website at www.mzeb-muenchen.de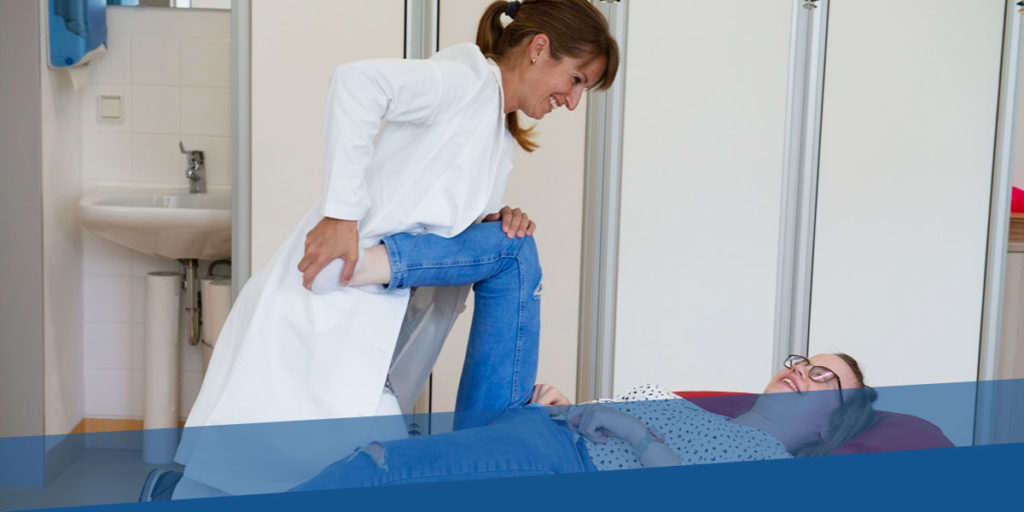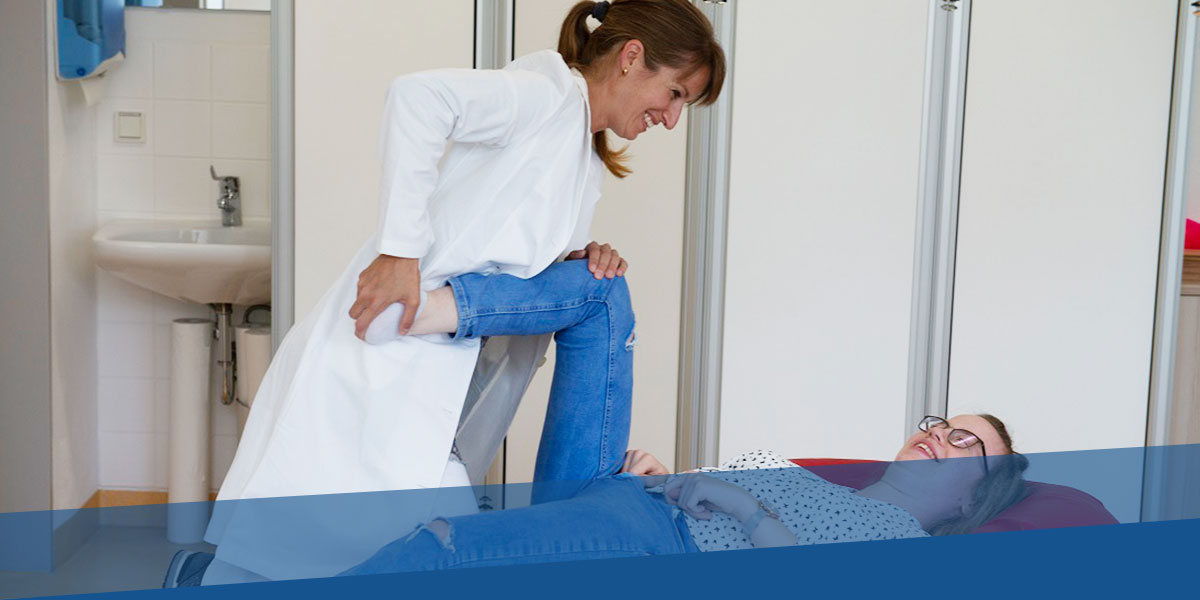 We also offer you general medical and neurological care as well as examinations with our consulting physicians in ENT and gynaecology. All statutory health insurers cover the costs for treatment.  Private health insurers require application for coverage. We will be glad to assist you in this process.
We want to be your advocate, professional mouthpiece, and coordinator for the many challenges in the healthcare system you face. For us, the MZEB name does not only stand for the facility but also for medical expertise, in-depth and unhurried care, empathy, and comprehensive assistance with medical, therapeutic, nursing, and socio-pedagogical concerns.
FOR QUESTIONS REGARDING THE MZEB
Your contacts