DAY CENTRES, INCLUSIVE PRIMARY SCHOOL, CURATIVE EDUCATION DAY CENTRE, EDUCATIONAL SCHOOL FOR CHILDREN WITH SPECIAL NEEDS, VOCATIONAL SCHOOL, SCHOOL BOARDING HOUSE
Instruction & Education
Instruction & Education
Luise-Kiesselbach-Förderschule
(Educational School for Children with Special Needs)
Focus on physical development and motor skills
Nursery-school domain, Pre-School Facility (from age 4 until entering school)
Targeted preparation for a successful school entrance through initiation of school-relevant skills, such as
Independence and social learning
Concentration and endurance
Speech and augmentative and alternative communication
Primary School (Grades 1-4)
Diagnosis for special-needs class possible (classes/grades 1, 1A, and 2)
German, mathematics, social studies
Music, art, workshop, ethics, religion, and physical education
Middle School (Grades 5-9)
Fundamental courses
Nutrition and social studies
Work placements for orientation
Targeted preparation for the transition "School and Career"
History, politics, geography
Nature and technology
English
Computer sciences
Vocational School (Grades 10-12)
3 years of full-time schooling to meet the vocational-school requirements, with the learning sections of:
Work and profession
Leisure
Living in society
Mobility
Personal and social relationships
Residential living
Sports and movement
Religion/ethics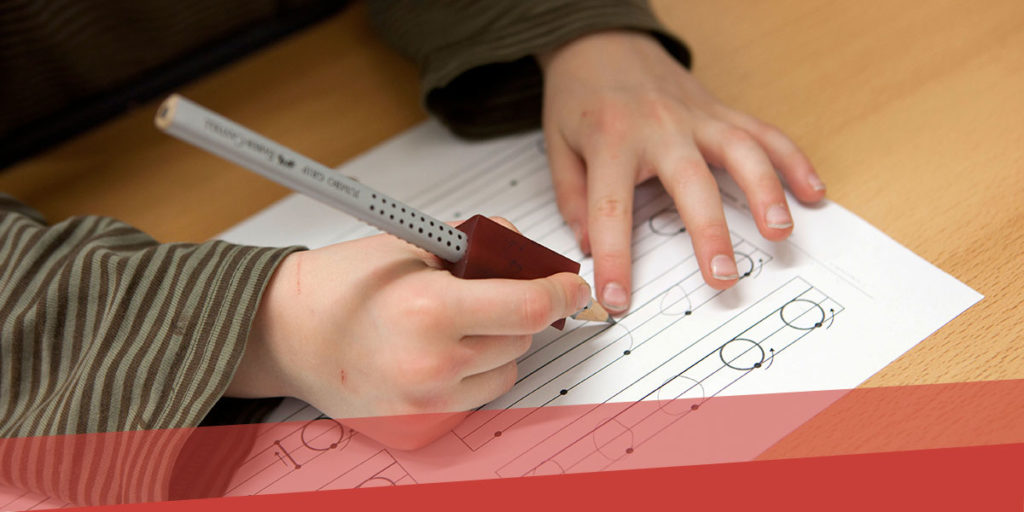 Structured daily and weekly schedule: instruction, therapies, and time in the curative education day centre are integrated into a daily and weekly schedule aligned with the needs of the child
Space "Islands" consisting of classroom, curative-education room, resting room, and therapy room
Interdisciplinary team, consisting of the professional groups in special-needs school, (curative) education, therapy, and other specialists, collaborate within the Island team
Integrative teaching in multi-grade and multi-curriculum classes
Various reference curricula: master curriculum for the focus of development learning
Curriculum for the focus of mental development
Differentiated instruction in small groups with similar performance
Developmental-diagnostic instruction based on individual development plans
Development of senses, motor skills, and education for children and youths with complex impairments
Therapy offerings: occupational, speech, and physiotherapy
Sports and swimming in collaboration with physiotherapy
Stay in our school boarding house upon request
Comprehensive holiday care provided by the curative education day centre (closed for only 3 weeks per year)
Potential transition to the inclusive Luise Kiesselbach Grundschule (primary school)
Option for a diploma in the developmental focus area of learning
Partnership with the Luise Kiesselbach Förderberufsschule (vocational school for youths with special needs); extended education path up to secondary-school diploma (Mittelschule)
Pupil transport by taxi service
Information material for download
Information material for download
FOR QUESTIONS REGARDING THE LUISE KIESSELBACH SCHOOLS
Your contacts
Support center for physical and motor development and vocational school for special educational support
Wolfgang Meierhofer
Headmaster of the Luise Kiesselbach Schools
Margit Höglinger
Administrative office of the of the Luise Kiesselbach Schools
Every child receives the instruction they need.
"Our classes at the Luise Kiesselbach School are taught in a community, are based on the pupils' life environment and oriented towards the acquisition of capabilities. We strive to design our instruction in a way that satisfies the needs of each and every one of our pupils."
Kai Habenreich
Teacher at the Luise-Kiesselbach-Förderschule
Every child receives the instruction they need.
"Our classes at the Luise Kiesselbach School are taught in a community, are based on the pupils' life environment and oriented towards the acquisition of capabilities. We strive to design our instruction in a way that satisfies the needs of each and every one of our pupils."
Kai Habenreich
Teacher at the Luise-Kiesselbach-Förderschule