RESIDENTIAL LIVING, SUPPORT FACILITY, WORKSHOP FOR PERSONS WITH DISABILITIES
Residential living & working
Residential living & working
Support facility MFZ Giesing and MFZ Freimann
We all wish for a life where we can pursue our personal goals and do meaningful work. A well-structured course of the day is also very important for everyone. We therefore offer participants the opportunity to attend a support facility if the severity of their disability prevents them from finding work in the first-tier labour market or in a workshop for persons with disabilities. That being said, employment in a support facility can also prepare for future work in a workshop for persons with disabilities.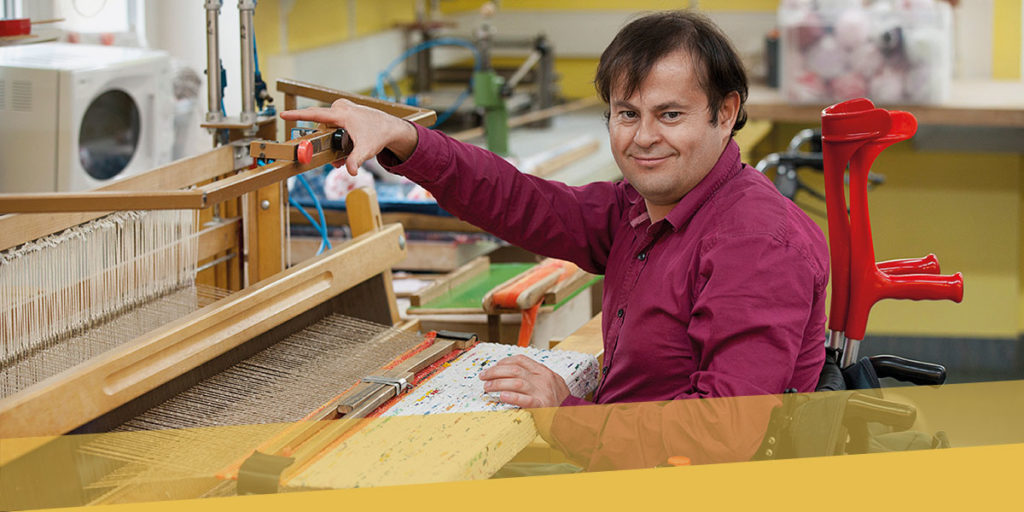 Our participants learn to improve their skills and health condition through various focus activities in our support groups, such as a bicycle garage, a cooking group, or a support group focussing on media and photography, taking advantage of their individual interests and capabilities. Our development offerings cover the trades and creativity as well as cognitive aspects. With the help of specially modified machines, our participants learn to practice a trade independently. Training in skills like arithmetic, reading, writing, as well as general knowledge is provided through special software programmes. Using the internet and new media is, of course, also included in the range of our instructions. Here we work with modified keyboards and modern control features, such as eye control or head switches. Basal development programmes serve the needs of our participants with most severe and multiple disabilities. The interests as well as the cognitive and motor abilities of our participants determine which activities and groups are selected. In basal development, we also work with specially furnished rooms that address all senses. This development format enables our participants to get involved in everyday life based on their own abilities, which is why, for example, music and several devices for communication initiation play as big a role as a recognisable day structure.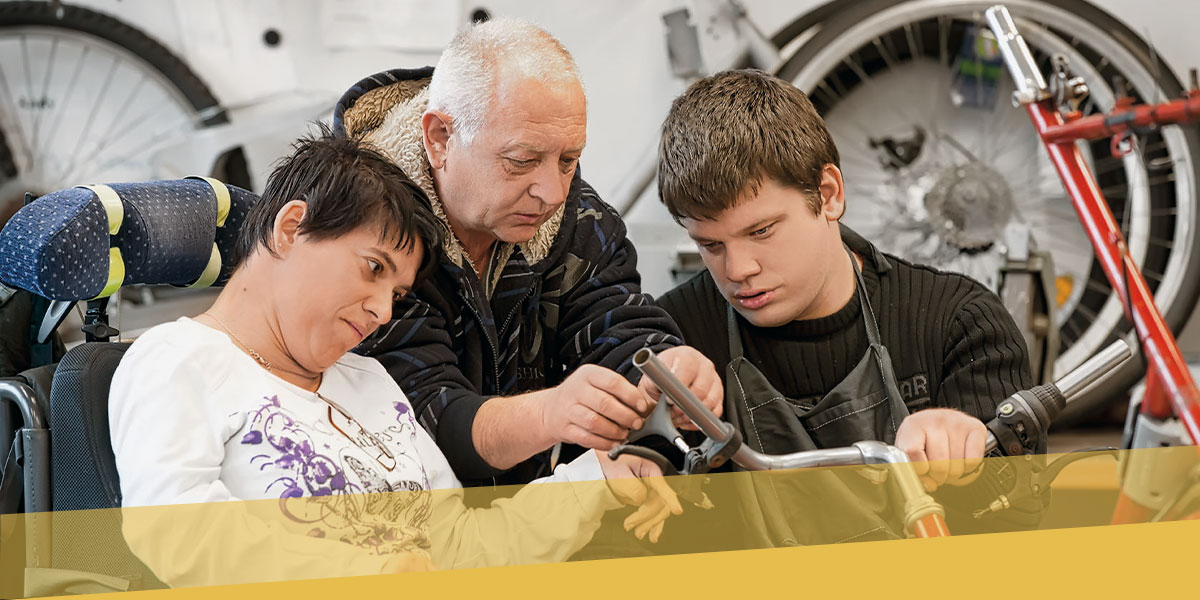 Our support facilities are part of our holistic concept
This means that medical and therapeutic activities, such as mobilisation, training in the standing frame or with a speech computer, are also included in the daily life of the support facility and are closely coordinated with our medical and therapeutic departments. The participants in our support facilities also have the option to avail themselves of our co-located therapy practices, allowing them to complete their therapies (physiotherapy, occupational and speech therapies, exercise pool) directly in-house and only a few steps away.
For each participant, a specific daily and weekly programme is prepared to facilitate the best support possible while considering the individual's interests and capabilities.
The individual goals and related activities are determined on an annual basis by our staff in the support facility and in the boarding house in collaboration with the socio-pedagogical special services and the participants themselves.
Information material for download
FOR QUESTIONS ON OUR SUPPORT FACILITIES
Your contacts
Work strengthens self-confidence
"A meaningful occupation that pursues a plausible goal and yields a result that can be viewed and held with both hands nurtures self-confidence and enhances motivation."
Andreas Baldauf
Former Head of MFZ Freimann support facility
Work strengthens self-confidence
"A meaningful occupation that pursues a plausible goal and yields a result that can be viewed and held with both hands nurtures self-confidence and enhances motivation."
Andreas Baldauf
Head of MFZ Freimann support facility